Nebraska lawmakers have created a state Health Information Technology (HIT) Board to collect health information on all Nebraskans in a centralized data and surveillance system that, according to lawmakers, will be used by doctors to improve patient care.
But critics warn the system marks a step toward the oppressive control of digital ID and digital currency that could sweep the U.S.
The Nebraska Legislature in 2020 voted unanimously to create the Nebraska HIT Board, composed of 17 members appointed by the governor and confirmed by a majority vote of the legislature.
Members include doctors, a nurse practitioner, hospital administrators and other healthcare stakeholders with "clinical experience and expertise to make the most informed decisions about the health data that they help govern," according to the HIT Board website.
The state law that created the HIT Board designates CyncHealth, a regional health data utility (HDU) that manages the data of more than 5 million patients in more than 1,100 healthcare facilities across the Midwest, to centralize and administer the information on Nebraska's health exchange.
CyncHealth says its mission is to create a comprehensive health record for every patient that is instantly accessible to patients, their doctors, nurse practitioners, radiologists and other health professionals.
The patient health records include patient histories, physicals, discharge summaries, immunization records, radiology, lab and pathology results and ordering, medication history, allergies and advance directives.
At the patient level, "When providers aren't able to communicate, mistakes happen, costs rise, and patients suffer," CyncHealth said. "That's why we're breaking down barriers to deliver the right information at the point of care — every time."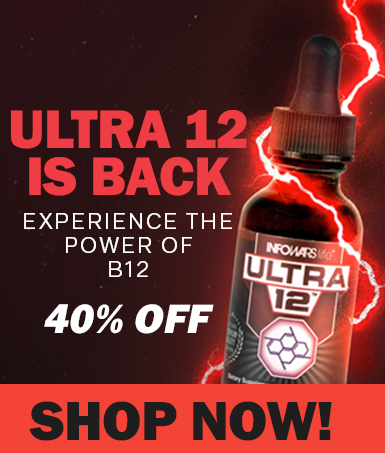 At the hospital and state healthcare policy level, the centralized data collection will enable public health and hospital administrators "to analyze trends in utilization, determine appropriate care management strategies, enable effective review to detect and mitigate fraud, waste and abuse, and more effectively direct funding to high-value care initiatives," CyncHealth said about its team of advisers.
But Stacey Skold, Ph.D., a board member of the Children's Health Defense (CHD) Nebraska Chapter, said she and other chapter members are troubled by the sudden centralization of Nebraska's health data that has occurred since the pandemic.
They fear it opens the door to digital ID and central bank digital currency (CBDC), she said.
In Nebraska, social credit system 'seems very near here'
"My biggest concern is what's happening in Nebraska. If you connect the dots, we've laid the groundwork for digital IDs and CBDC and that's alarming," she said.
"When you talk about CBDC and a social credit system, it seems far off. But it seems very near here and starting in a very specific way."
Skold, an artist with a master's degree in art history from the University of Kansas and a Ph.D. in human sciences from the University of Nebraska, found herself on a "transformative journey, like everyone in our chapter, when you find yourself in a different world."
She became a dogged healthcare researcher and activist after her oldest daughter suffered hearing loss and balance issues from toxic drugs she received in a neonatal intensive care unit (NICU).
At one of the regular CHD Nebraska meetings last year, a member's daughter told the group she had discovered the HIT Board on the internet and its control of nearly all health data in the state.
Alarmed by the implications for privacy, Skold thought, "Gosh, we've gotta get a better handle on this."
In 2020, the Nebraska legislature passed Legislative Bill 1183, the "Population Health Information Act," which paved the way for the creation of the HIT Board and designated the Nebraska Health Information Initiative (which changed its name to CyncHealth) as the state's health exchange
In 2021, Nebraska passed Legislative Bill 411, requiring universal participation in the CyncHealth statewide information exchange. Nearly every health facility in the state has complied, except in cases where a facility lacked the digital or financial resources to hook into the statewide system and received a waiver for a "technological burden."
The CyncHealth site also offers an individual form to opt out of the state health data exchange.
Nebraska: testing ground for statewide health data harvesting?
Skold and other chapter members began monitoring the HIT Board meetings on Zoom under the Nebraska Open Meetings Act.
They were "horrified" to learn that while CyncHealth is based in Omaha it is a member, under its old name of the Nebraska Health Information Initiative, of the CARIN Alliance.
CARIN is a global multi-sector nonprofit with giant healthcare and digital organization members like Google, Microsoft, Amazon, Cigna, CVS Health and AARP.
The organization is devoted to developing global digital ID credentials in coordination with the Vaccine Credentials Initiative, the World Health Organization, the World Economic Forum and other global stakeholders, Skold said.
Greg Glaser, a California vaccine rights attorney and digital privacy expert, said Skold and other Nebraskans are "right to be concerned" with the rapid centralization and control of the state's health data by the state and federal government, giant corporations and nongovernmental organizations.
"Just as logging companies first build logging roads before they start logging, so too tech companies first build inroads to your accounts before they harvest your data," he said.
"Nebraska was selected as the testing ground for this new clear cut of medical data."
Glaser said the Vaccine Credentials Initiative, which describes itself as "a voluntary coalition of public and private organizations committed to empowering individuals' access to a trustworthy and verifiable copy of their vaccination records in digital or paper form using open, interoperable standards," is pushing SMART Health Cards.
SMART Health Cards are "vaccine passports designed to integrate seamlessly with a future global digital ID," Glaser said. "Eventually you'll see these two logging roads connect. Vaccine passports are the smaller road that connects to the larger highway of digital ID."
Digital IDs are being marketed as a useful tool of consumer convenience, not the unprecedented control they would usher in, Glaser said, and are also falsely presented as government issues.
"As I researched biometric ID, I learned that governments are not at the top of the food chain," he said. "It's actually private companies at the top, such as Microsoft, Oracle, Accenture, because those companies create and own the technology, and they manage the data off-site."
"The job of governments is merely mid-level operations, just to issue the IDs that comply with basic guidelines provided by industry-captured government entities like National Institute of Standards and Technology (NIST)."
Glaser said he was "shocked" that the European Union last week and European Parliament representatives tentatively agreed on a new framework for a European digital ID wallet.
'Tell others that digital ID is coming and it's not cool to get the digital ID'
"The shocking thing is that Europeans are not shocked by the announcement, even though logically this technology will irreversibly change Europe forever," he said.
"If approved, it ushers in Central Bank Digital Currencies in the form of a digital wallet. This has long been the communist dream to achieve such centralized control over capital. The same plan and same language is in motion in the United States as well."
Physicians are especially concerned that centralized control of medical records will have "a chilling effect on the independence of medical care" and further damage the doctor-patient relationship, Glaser said.
Many patients have begun switching to direct pay instead of insurance pay medical care to escape top-down control of the doctor-patient bond and ensure their access to drugs like ivermectin, Glaser said.
"Big Pharma knows this and doesn't like it," he said. "They don't like natural healing. They like drugs, surgery and centralization. And medical records are a big part of maintaining Big Pharma's system."
"Frankly, we need to reform Pharma," he said, citing CHD's new initiative. "And that includes new safeguards in the privacy of medical records."
Glaser urged Nebraskans and all Americans to take to social media to stop digital ID.
"Yes, your voice is that powerful," he said. "Tell others that digital ID is coming and it's not cool to get the digital ID. It's cool to be traditional. If enough people can be motivated to opt out, then we can safeguard our traditional freedoms for ourselves and posterity."
Skold said she and other CHD Nebraska members sometimes feel overwhelmed by the vast powers arraigned against medical freedom.
CyncHealth's partners in the CARIN Alliance consult with the U.S. Department of Health and Human Services, the National Institutes of Health, the National Centers for Medicare and Medicaid Services, the Veterans Health Administration, the Federal Trade Commission, and the Office of Civil Rights to accomplish CARIN's goal of "enabling consumers and their authorized caregivers to access more of their digital health information with less friction," according to the CARIN website.
At the June 15 online meeting of the HIT Board that CHD Nebraska members monitored, CyncHealth representatives told the board that Nebraska was the only state so far reporting all pharmacy prescriptions to the federal Prescription Drug Monitoring Program Training and Technical Assistance Center, sponsored by the Institute for Intergovernmental Research, a national organization funded by a grant from the U.S. Department of Justice.
The center facilitates coordination "between the states, academia, the federal government, and other non-governmental organizations" to monitor all prescriptions in the U.S. (including patient name, address, and date of birth, and patient prescription history) to further combat "the misuse and diversion of prescription drugs," its website says.
A member of CHD Nebraska who monitored the HIT Board meeting reported on her health news website, Lincoln's Open Source, that "Nebraska's surveillance program" was "doing the 'heavy lift'" as a pilot program that could sweep the U.S.
She noted that the CyncHeath spokesperson said more than 100 new fields had been added to the data collection to benefit public health and epidemiology and "that 10-12 other states are watching Nebraska's implementation. He notes that other states will benefit from Nebraska's 'heavy lift.'''
CHD Nebraska members say they are not reassured that CyncHealth seeks "to empower healthier communities through steadfast pursuit of advancing interoperability, bringing data democratization, cultivating economic value, and delivering a health data utility."
Interoperability is a new buzzword in health data management. The word did not exist in the English language from 1800 forward until it was coined in 1969, then scarcely used until usage soared in 2000 during the pandemic and the advent of digital "interoperability," etymology records show.
Interoperability is "the ability of computer systems or software to exchange and make use of information," according to Oxford Languages.
But in healthcare, interoperability is "the ability of different information systems" to "access, exchange, integrate and cooperatively use data … to optimize the health of individuals and populations globally," according to the Healthcare Information and Management Systems Society, a nonprofit "committed to reforming the global health ecosystem through the power of information and technology."
Journalist: Nebraskans should reject HIT Board by referendum
James Roguski, an independent journalist, said he could not find mention of "any authority granted to the state government to control health, healthcare or health-related data" in the Nebraska Constitution.
"It seems that they are acting outside their constitutional authority when they enacted LB 1183 (Population Health Information Act)," he said in a statement to The Defender.
Roguski also urged the people of Nebraska to "consider exercising their right to reject any act passed by the Nebraska Legislature via the power of referendum."
He cited the Nebraska State Constitution:
"The people reserve for themselves the power to propose laws and amendments to the Constitution and to enact or reject the same at the polls, independent of the Legislature, which power shall be called the power of initiative. The people also reserve power at their own option to approve or reject at the polls any act, item, section, or part of any act passed by the Legislature, which power shall be called the power of referendum."
Skold said she hopes lawyers will take up the cause in Nebraska to turn back the digital centralization of healthcare records.
She said she worries about the damage to her relationship to providers and about a loss of informed consent and privacy. (CyncHealth says it follows HIPAA privacy law.)
She worries that she won't be able to find a doctor who operates outside the system, and ultimately fears total loss of freedom from digital ID and digital currency for herself and her children and the future of humanity.
"We're the test state," she said. "If we can do something to stop it here, then we can potentially stop it everywhere."
---
VIDEO: WEF Front Witch Nikki Haley Calls for Americans to be Enslaved by Internet ID
---