Watch & share this explosive edition of the most banned broadcast in the world:
Check out this viral clip of WEF founder Klaus Schwab recently celebrating China as a "role model for many countries" just as workers in China's largest iPhone factory have launched a revolt over harsh covid restrictions:
RELATED: China Restricts Movement Across City as Unrest Rocks World's Largest iPhone Factory
Our Black Friday BLOWOUT SALE is LIVE! Get up to 60% OFF with promo code "1776". CLICK HERE to get great products & keep Infowars alive!
---
Left-wing radicals are attempting to destroy Alex Jones via the court system! Please help Alex by making a donation to his legal defense at Saveinfowars.com to keep him in the fight! Don't let the NWO be successful with their latest tactic against Free Speech!
Stay informed and sign up for the Infowars Newsletter HERE.
Discover the Death Star Plans to stop the NWO with Alex Jones' new book, 'The Great Reset: And the War for the World' that's topping Amazon's charts despite the unprecedented censorship & political persecution against Infowars!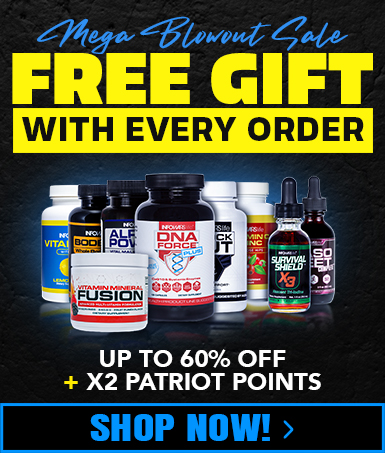 Please DONATE TODAY to keep Infowars on the air so we can defend the First Amendment and fight the globalist agenda!
Rumble feed:
CLICK HERE to watch our live feed that's now streaming 24/7 on GETTR! Also, be sure to follow Alex Jones and Banned.video on GETTR for breaking news and exclusive information!
Alex Jones is on Telegram:
---
The American Journal: American Airlines Pilot Dies 'Suddenly' During Flight
"The American Journal" is live every weekday from 8-11 am CST.
Follow The American Journal on Telegram: